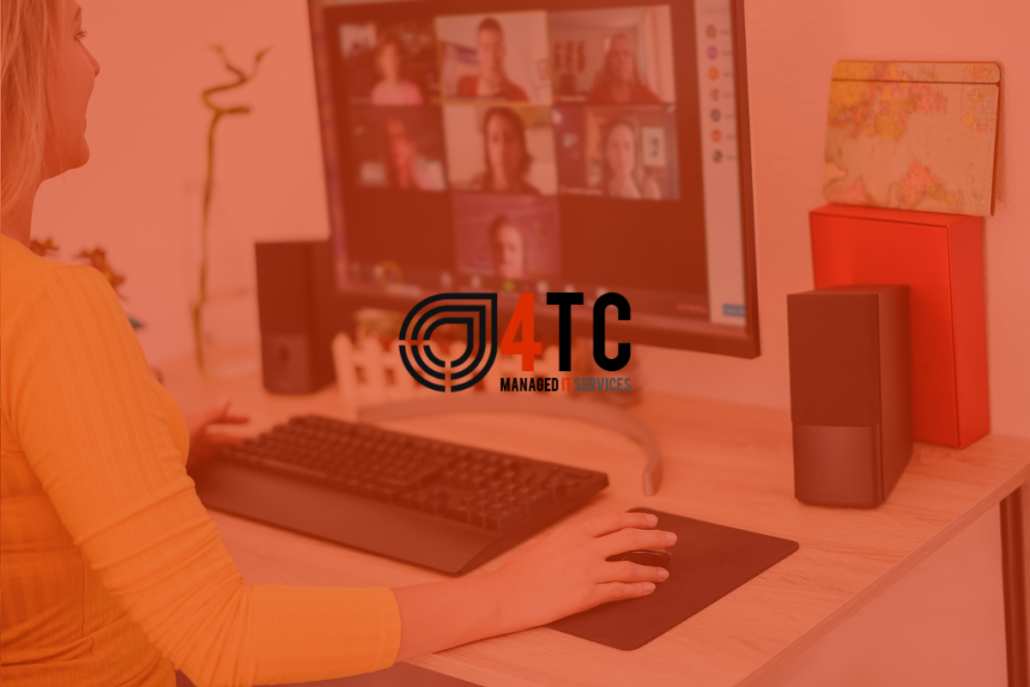 Compared to in-person meetings, there are some additional factors to consider for your virtual meetings ahead of the call and in the meetings themselves. In this post, we provide tips for both hosts and participants about how to get the best from your remote meetings.
Online meeting tips for meeting organisers 
Keep them structured 
Make sure an agenda is created and distributed in advance of the meeting, and that it can receive any relevant feedback from participants. Agendas are an important line of defence against digressions during remote meetings; with a concise list of discussion topics and action points you can keep discussions focused and on-topic. During the meeting as well, you should reiterate the agenda to shore up more alignment in the call. Allow for some time to discuss and explore questions and answers so that unanticipated points can be navigated.
Plan ice breakers 
If your meeting involves engaging with strangers, organising an ice-breaker activity can be a great way to get a rapport going between participants with an activity that allows people to bring themselves out a little during the call. This can set a relaxed and conducive atmosphere to the meeting's proceedings.
Appoint a lead or moderator 
Like the orchestrator of a band, a meeting moderator or leader is a specific person who can direct the meeting in a harmonious and skilful way. A meeting leader can take charge of key tasks such as outlining the agenda, keeping discussions in line with a timetable, and ensuring the conversation remains on-topic.
Provide access links and invitations in advance 
Ensure that instructions to join the meeting are clear and easy to navigate. For a more formal online meeting, issue calendar invitations to your team and create access links using your preferred conference platform. Make sure that everyone can access the platform before the call, it can also be helpful to send out reminders.
Assign roles 
If there are several presenters and themes, it is a good idea to assign jobs prior to a remote meeting. Who will be the note-taker? Who oversees follow-up? What are the presenters' names? To avoid any hiccups, be sure that these topics are discussed and actioned beforehand.
Make sure your platform works properly before the call 
Before the call, test the platform with one or two persons to make sure they all function. When there are numerous callers, this is very crucial as unanticipated access issues can emerge in meetings.
Stick to a time limit 
Just because everyone is at home doesn't mean they will all be available after the allotted time. Just as you would do for in-person meetings, observe the hard stop time for virtual meetings to keep them focused, productive, and seamless for yourself and attendees.
Invite the right people
Keep meeting invitations to those who it will be most relevant for. It's conceivable that those who don't take part in a call won't need to be there later. But just in case, remember to take notes or record calls as records, and to modify your plan as necessary.
After the meeting, share notes and to-dos. 
Remote meetings can be made more effective and lean by ensuring that actions and notes are well-defined, concise enough and are communicated to the team.
Organise a central database of knowledge. 
A central database of knowledge can make assimilating and organising meeting materials a synch and can make for a useful one-stop shop for accessing and communicating project information in an agile way.  
Online meeting tips: the attendees 
h
The effectiveness of an online meeting depends on who participates. Attendees of remote meetings can use the following advice to make sure they are making effective use of their time and contributing appropriately to the meeting:
Don't multitask. 
Give the discussion your full attention. It is not just an act of courtesy; a focused attention helps to absorb the meeting in full and to get a feeling for subjects under discussion and the situation.
If you aren't talking, put the microphone on mute. 
Whilst the sound of someone's cat meowing in the background is a lovely thing, it also provokes comments like 'what type of cat do you have, she's lovely!' and the discussion can end up veering off from these kinds of distractions. Take care to keep your mic muted when you are not speaking.
Turn your camera on. 
Face-to-face communication is a key aspect to building relationships and encouraging effective teamwork. This is possible in large part because of the camera. Ensure that it is switched on!
Make sure you have the right gear. 
To show oneself in the best possible way, spend money on a high-quality webcam and microphone. Webcams and microphones that come with laptops and PCs are usually functional but are not of the best quality. This can be money well spent, especially if you work with a remote focus.
Prepare your workspace before the call. 
To concentrate on the conversation, it will help to have a clear and quiet setting. You can also prepare with other measures such as a notepad and pen.
Keep your voice clear and slow. 
Video conferences frequently have interruptions including technical network glitches that can distort the sound and video quality of calls. If you talk slowly and deliberately, your voice will be heard and understood better.
Be thorough and descriptive. 
As remote calls have the opportunities and limitations of screen sharing and audio, by being detail-conscious and aware of how your audience may be digesting what you're presenting, you can tailor your communication to be more detailed and clearer to ensure that everyone is on the same page in the discussion.
To illustrate your points, share your screen. 
If required, you can screen-share information and documents for more clarity. You'll save time and screen sharing helps others and yourself to learn more, more quickly.
Want to capitalise on the potential of your technology? Contact 4TC Today 
4TC take time to understand the daily challenges that your business faces. We then provide cost-effective tech solutions to these issues that will help you save time, protect vital data, and enable you and your staff to be more effective with your time management. Alongside our proactive IT support, we will ensure that your staff are using the technology at their disposal in a way that works for them, whilst making sure that they are educated on how to use it as productively as possible. The right Cloud solution has the power to revolutionise your business forever – utilising your IT to its full potential is essential to guaranteeing that you and your business can thrive and grow into the future. If you would like to find out more on how 4TC Services can provide affordable tech management for your business, drop us an email or call us now for a full demonstration.
http://www.4tc.co.uk/wp-content/uploads/2016/02/4tc-logo-5.png
0
0
Wingman
http://www.4tc.co.uk/wp-content/uploads/2016/02/4tc-logo-5.png
Wingman
2023-06-27 10:02:01
2023-06-27 10:02:03
Tips to use for successful remote meetings