We recognise how challenging it is to keep up with business technology – and yet your digital data and IT infrastructure are crucial for operating your small business.
At 4TC, we understand the challenges your businesses face and provide a variety of budget-friendly managed IT services and IT support to help you save time, protect vital data, and use your time more effectively.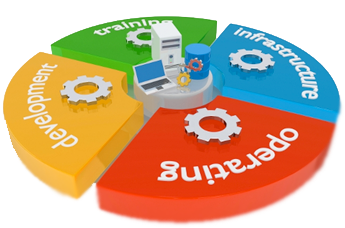 Managed IT Services
Our managed IT services professionals will work with you to understand the needs of your business and recommend options that will enhance your IT infrastructure, IT management and IT support – all to help you reach your future goals. Searching for new ways to manage your technology and get the IT support you need? Looking to enhance your current systems? We can find a solution that fits what you need – without ruining your budget.
With experience in a wide variety of industries, our knowledgeable IT professionals, engineers and tech support staff members will help prevent and troubleshoot issues. And when the need arises, we'll be there to offer help and support to get you back on track.
We can help maximize your IT budget, outsource IT functions, and safeguard valuable business information, all while providing professional IT support. Ultimately, we will assist your business in getting the best performance from your (IT) information technology and reduce the time spent managing your computer systems.